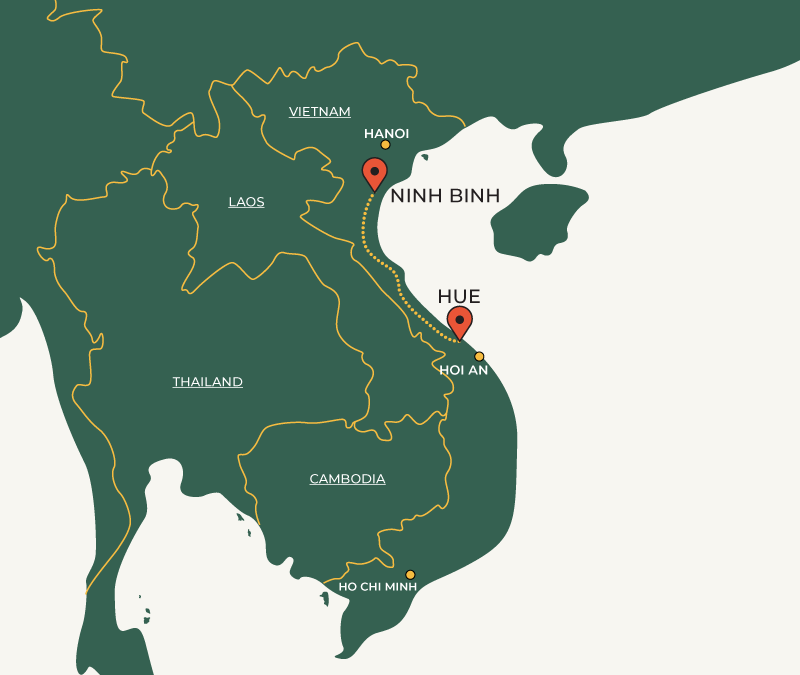 Tips Ninh Binh to Hue
11:31 - 15/08/2019
Ninh Binh has become an increasingly popular destination for travelers in Vietnam and it's no wonder why. With endless rice fields, tall limestone mountains and amazing caves in Hoa Lu, Tam Coc, and Trang An
When you decide to skip Phong Nha, we recommend taking the sleeper train from Ninh Binh to Hue. With this night train, you can get a good night of sleep and you don't waste a day on traveling
<
Traveling by bus is also an option, but less safe. Since the night train is very convenient for this route, we recommend to go for the safer option and take the train for this long journey.
We do not recommend Bus as you will lose the largest part of the day on traveling. If you still want to take a flight, you have to come back to Hanoi Airport to take the flight
There are 2 night trains from Ninh Binh to Hue, which are SE3 and SE19. The SE3 will depart Ninh Binh at 21:47 and reach to Hue at 08:37. The SE19 is less than one hour later, departs from Ninh Binh at 22:25 to Hue at 09:26 next day.
Lotus train on SE19 will offer you more than SE3 with very clean renovated toilets and free Wi-Fi on board.
you can book here on our website lotustrain.com or give us a WhatsApp message if you have any questions you may want to ask.
(Maps Image credited to geckoroutes.com)