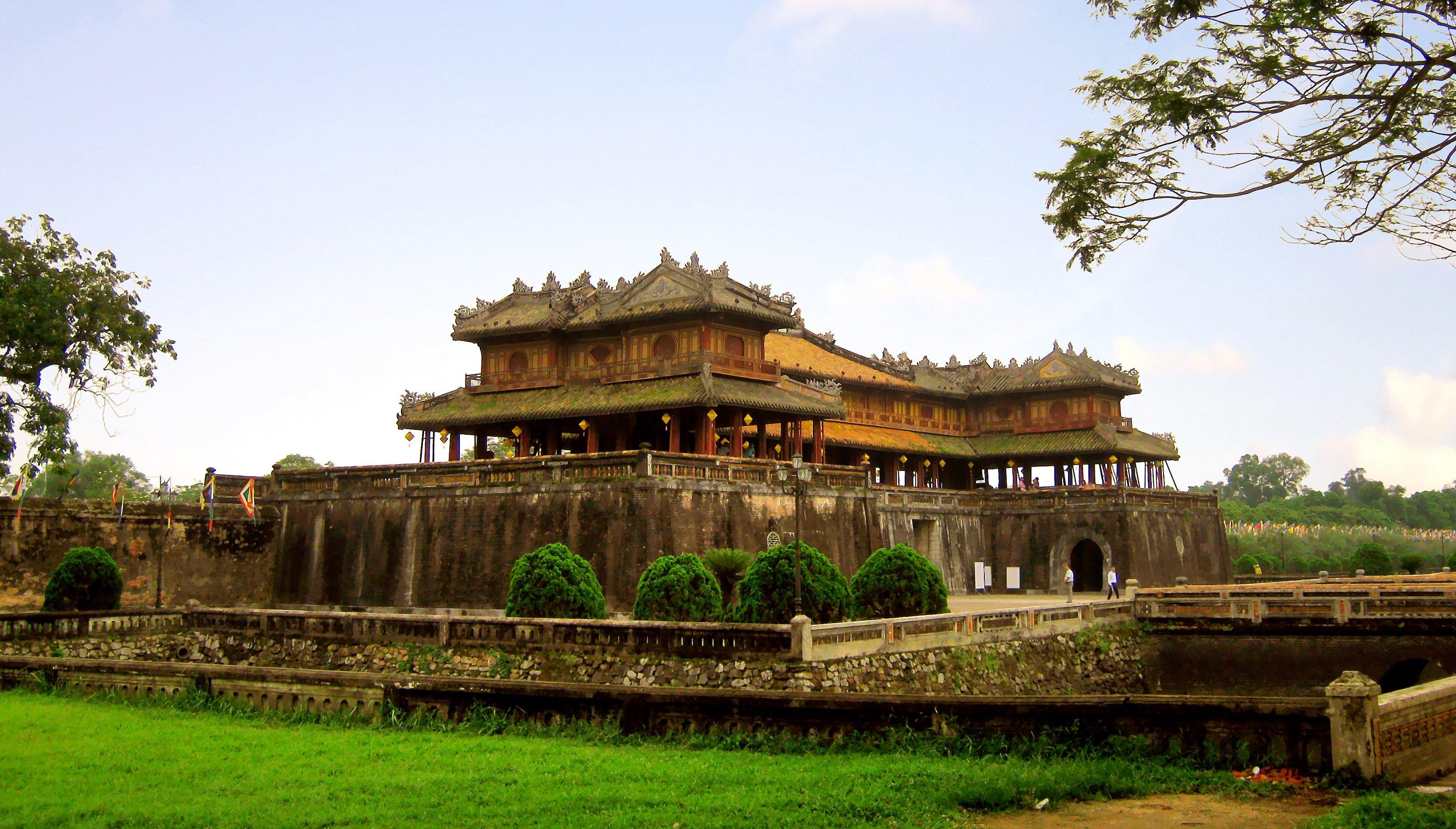 About Hue
14:36 - 12/07/2019
Since the beginning of the Nguyen Dynasty, Hue had been the growing influence of the French and the regular attacks by neighboring kingdoms – the Champa and the Khmer. This played an important role in Hue's history and greatly influenced life in Vietnam.
The early Nguyen rulers did their best to minimize the effect of foreign influences on their country. But later on, Emperors Khai Dinh and Tu Duc are said to have been strongly impacted by the French. In particular, Tu Duc was considered more of a salaried employee of the French rather than a monarch.
With the end of Vietnam's monarchy in 1945, the country's capital was moved back to Hanoi. But Hue remained an important city nonetheless.
As the center of the Buddhist faith in Vietnam, Hue was and still is home to numerous monasteries. However, due to the strong missionizing efforts of the French, Catholicism started gaining followers, especially among people in influential positions.
In the early 1960s Buddhists were being systematically oppressed and were strongly discouraged from practicing their faith publicly. This lead to demonstrations and ultimately to several Buddhist monks burning themselves alive as a sign of protest.
Several years later, its geographical location close to the Demilitarized Zone (DMZ) made Hue the scene of bloody battles during the Vietnam War. The Tet Offensive of 1968 is most well-known. During this fight, the Forbidden Purple City, the innermost part of the Citadel was largely destroyed. Even today the damage can be seen as artisans are carefully working to rebuild and restore it.
Where to Stay in Hue
The most convenient and affordable place to get a room in Hue is in the town's backpacker district. It is located between Le Loi and Le Qui Don streets and is only about a fifteen-minute walk from the Citadel. This area offers a seemingly endless supply of guestrooms, restaurants and convenience stores. It is undoubtedly the best place to be close to everything you might need during your stay here.
Book in advance to make sure you get a place you really like. Or if you're hunting for some discounts, walk into a few hotels or hostels and ask what kind of deals they can offer you. A general rule of thumb is that you can get a bigger reduction later in the day. The only time you really need to make reservations ahead of time is during the biennial Hue Festival. Since it attracts so many visitors, rooms go quickly, and prices are higher than usual, especially when you try booking last-minute.
What to Do and See in Hue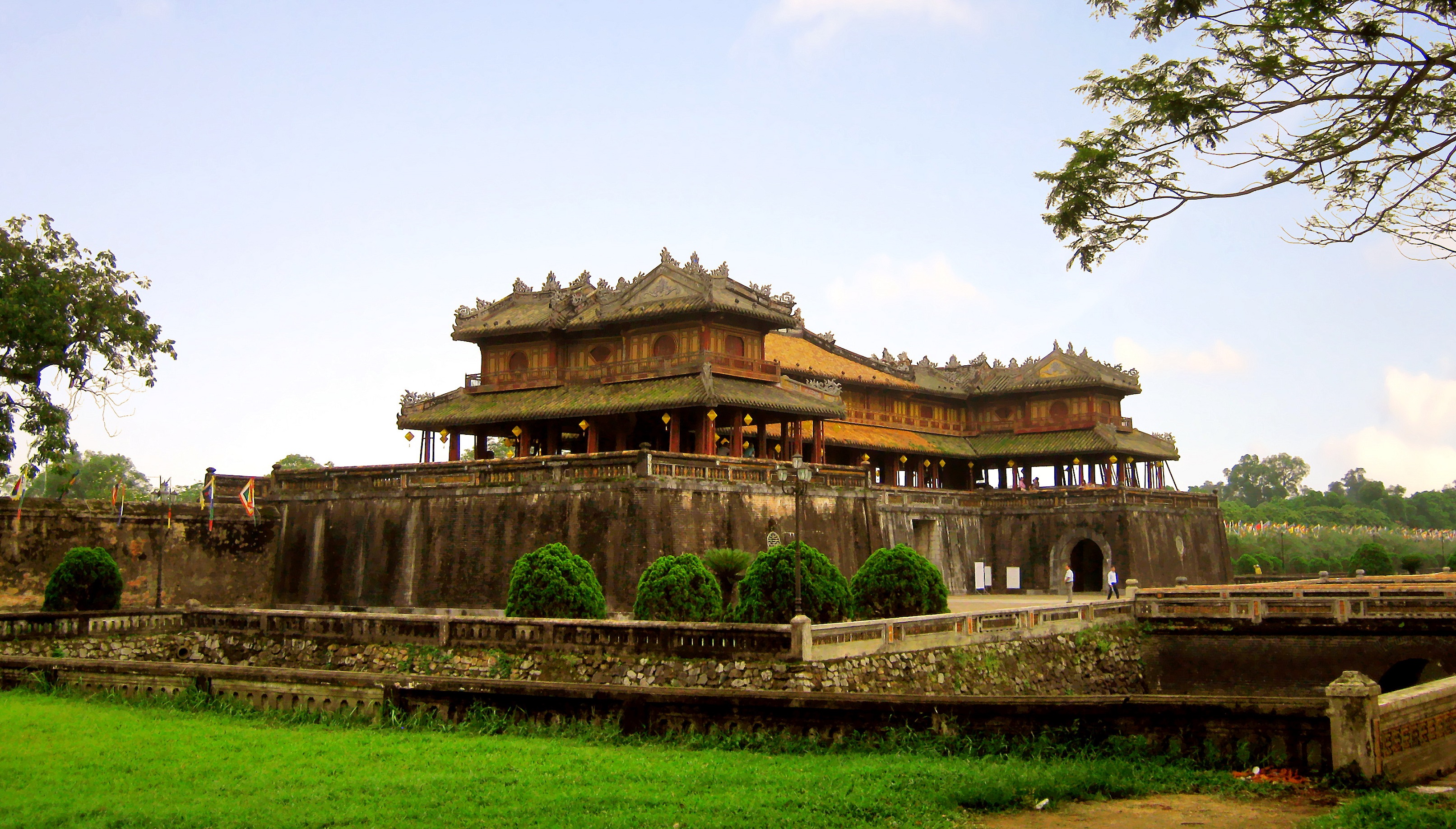 Hue is full of interesting historical sights that will bring the history of Vietnam to life in a very special way. When you come to this city, be sure to take enough time to see the wonderful places we're about to highlight here, because quite honestly, if you just rush through, you will really miss out.
History in Hue: the Citadel 
Since the Vietnamese emperors and their families used to live in Hue, the evidence of their lives is still very present in the city today. To get an idea of what it was like and how imperial Vietnam was run, head over to the Citadel. It's made up of several parts and covers quite a large area in the city center, so you can't miss it.
The Citadel was the outer-most part of the city and is surrounded by impressive brick walls and a moat fed by the Perfume River. Today the inside of the Citadel is full of businesses, shops, and some remaining historical buildings. Back in the day, this is where the main administrative work was carried out and the military's central commanders sat.
…and the Imperial City
The Imperial City is located inside the Citadel, where the emperors and their family used to live. On the map, it looks like a smaller square inside the Citadel, on its southern side. This space is also behind thick walls and was only accessible to selected guests and servants. Enter the Imperial City through the beautifully restored Noon Gate and imagine your surroundings bustling with high-ranking officials, foreign dignitaries and serving staff to get an idea of how grand this place once was.
Finally, at the very center of the Imperial City, you will find the Forbidden Purple City. This is where the emperor's consorts lived. Back then, the only people who were allowed to access this place were the emperor himself and the eunuchs serving the royal consorts. It was the most safely guarded place in the entire country. Unfortunately, most of it was destroyed during the Battle of Hue, during the Vietnam War, but work is underway to restore as of it much as possible.
Even if you can't see all the buildings, it's a wonderful place to visit and let history come to life. To learn more about visiting the Citadel, check out our article "One Day in Hue", where we share more history, details about opening times, entrance fees, and how to get there.
Hue's Royal Tombs and Pagodas
Once you've explored the Citadel thoroughly, it's time head to the outskirts of Hue and into the countryside to see the city's other historical gems. The royal tombs and pagodas are located along the Perfume River and are dedicated to members of the imperial family. Each one is different and special in its own way, so be sure to visit the main tombs we highlight below.
For more information about the tombs, how to get there, opening times and entrance fees, check out our article this article to find all the information you need to plan your trip.
Thien Mu Pagoda
Thien Mu is located a short distance outside of Hue and overlooks the Perfume River. Its beautiful structure and design have become a symbol of the imperial city, known by local and international visitors alike. Built in 1601, this seven-story pagoda is an important religious site but also has a reputation for being at the center of various political demonstrations. Stop by to visit the pagoda, see the car used by the infamous burning monk and Buddhist martyr Thich Quang Duc, and learn his background story.
Emperor Minh Mang's Tomb
In An Bang village, twelve kilometers outside of Hue, you will find Emperor Minh Mang's tomb. It was built by his son and successor Thieu Tri and consists of several buildings, pagodas, and a lake. Climb up the steep staircase to enter the compound through its imposing, beautiful gate and reach the main courtyard. From there you can see the temple honoring the emperor and empress, visit Minh Mang's sepulcher and go on a stroll around the expansive grounds.
Emperor Khai Dinh's Tomb
Although Emperor Khai Dinh was quite unpopular with the Vietnamese people, his tomb is among the most visited sights in Hue. Made with rich decorations such as detailed ceramic and porcelain ornaments, this tomb is highly elaborate. It's famous for its impressive mix of European and Vietnamese architectural styles which is said to stem from Khai Dinh's travels to Europe where he was impressed by the style and designs of the buildings he saw.
Emperor Tu Duc's Tomb
Emperor Tu Duc's tomb is one of the most visited in Hue and should not be missed. Tu Duc was the Nguyen dynasty's longest reigning monarch and he actually designed his tomb himself. It's made up of several parts including the main hall, a lake with a small island, and expansive grounds covered in lush greenery. One thing that makes this place special is that Tu Duc was not actually buried here but requested to be laid to rest at an unknown location. Until today the exact place remains a mystery.
Perfume River
The Perfume river is as much a landmark as Hue itself. Originally named after the sweet scents of tropical flora and fauna, it quickly gained importance as a trade route that connected Hue to nearby cities and villages.
As the river gently winds its way through the city and the surrounding countryside, it offers a place of stillness and quiet, quite contrary to the hustle and bustle of the city. Come out here to take a walk along the river banks and spot several historical sites on its shores.
Off the Beaten Path: Lesser-known Sights Around Hue
Finished all the sights but still have some time on your hands? Then you're in luck because Hue has some more great places that are not as well known to visitors but definitely worth a visit. For an even more detailed look at what you can see and do off the beaten track check out this article.
Ho Thuy Tien: Hue's Abandoned Amusement Park
Opened in 2004, this water and amusement park was only operated for a few short years before being closed down. Originally it was planned as a place for families to enjoy a weekend of fun rides, interesting aquariums, and entertaining shows. Today it has become a popular place for those who like the eerie feeling of all things abandoned. If you're one of them, Ho Thuy Tien is a great way to spend a few spare hours.
Located just about eight kilometers outside of Hue's main tourist area and clearly indicated by signs, it's easy to find and get to. The park is open, so you don't need to climb any fences or sneak past security guards to get in.
Once you reach it, stroll around the abandoned buildings, past the immobile rides and empty aquariums. Climb up inside the dragon in the lake and get a sweeping view of the park and its surrounding landscape. Seeing this place that was meant for fun in a silent standstill will make you feel like you're in a disaster-stricken place that people deserted long ago.
For the best photos, go in the early morning or around sunset. That way you'll get some cool visual effects and the long shadows will add to the park's unnerving atmosphere.
Hidden Paradise: Hue's Beaches
If an abandoned theme park is not really your thing, there are plenty of more pleasant and vibrant places to visit around Hue. If you've just come from Ho Thuy Tien, you probably don't want to feel like the world has ended. Instead, head over to some of Hue's beautiful beaches to relax and take in a breathtaking sunrise.
While Da Nang and Hoi An usually get all the credit (and the visitors!) for their wonderful coasts, Hue boasts equally wonderful beaches that are not nearly as busy. For a refreshing swim, a wonderful view of the surrounding majestic mountains and a colorful sunrise, go to Luang Co and Thuan An. Soft white sands and blue waters welcome you there and you'll probably be surprised why such a great place attracts so few tourists. So, pack your bathing suit and a towel, and get going!